DOBBINS/OREGON HOUSE FIRE PROTECTION DISTRICT DECEMBER MEETING HAS BEEN CANCELLED
WINTER SAFETY TIPS!!
AVOID FLUE FIRES!! Clean your chimney!!
Helpful hints for District Homeowners:

Help us to help you by having a reflective address marker, and make sure access to your home is free of overhanging tree limbs; fire engines can be 14 feet tall!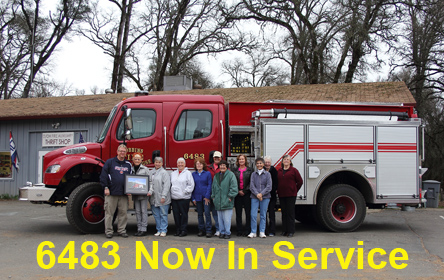 Welcome to the Dobbins/Oregon House Fire Protection District Website.
This site provides information about the district, the Board of Directors who administer the district's business, and our volunteer fire department.
Photo Courtesy of Mike Hatherly
Web Counter